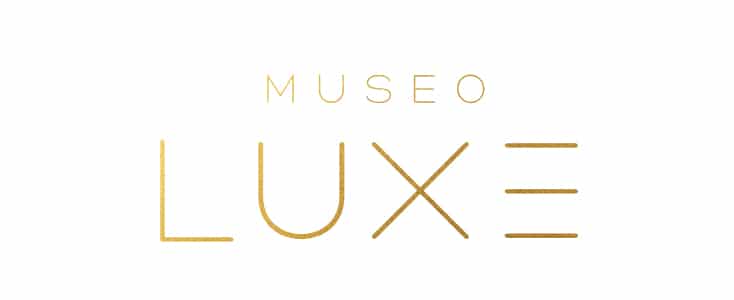 Museo Skin + Spa and Museo Hair Salon are launching the Museo Luxe membership, our most luxurious and decadent membership yet.
As a member of Museo Luxe, you are given access to exciting VIP privileges and retail offers throughout the duration of your 6-month membership, allowing you to best experience the Museo Day Spa and Salon.
Take advantage of the new Museo Luxe membership, which offers you two style blow-drys that can be used at any time during your 6-month membership, ensuring that you look your absolute best for whatever social occasion life throws at you.
Members receive 10% off all retail products across the Salon and Spa, allowing you to treat yourself decadently at home in addition to spoiling yourself in Salon and Spa.
Members are spoilt weekly with a special treat on Wednesday. Enjoy 15% off all services across the Salon and Spa every Wednesday, ensuring that you will never again suffer from the mid-week blues. Feel and look incredible with regular treatments designed to enhance, relax and highlight, without the usual price tag.
Offering exceptional value and the chance to truly treat yourself to a luxe experience in the salon, you can choose from a series of services from either the Salon or Spa as our opening gift to our most Luxe Members.
Choose from:
A style blow-dry and nourishing ritual treatment to the value of $113 OR
¼ head foils to the value of $103 OR
An express facial to the value of $115 OR
A back exfoliation and 30 minute hot stone massage to the value of $102
FIRST IN, BEST LOOKING
For our most luxe customers only! The first 50 Museo Luxe members who sign up will choose from our prize pool, as our way of saying thank you for joining us in celebrating everything Museo.
So treat yourself to something special with exceptional value across our services. Speak to the team from Museo to become a Museo Luxe member today and be part of this truly luxurious membership today.
—
Terms and conditions do apply. $119 membership is valid for 6 months only from the date of purchase and can be re-purchased on expiry. Museo Luxe Membership can be purchased as a gift voucher. Membership is non-transferrable. Any additional services requested will incur standard Museo prices. Museo reserves the right to exclude membership offers in conjunction with seasonal discounts. Museo reserves the right to cancel membership at any time and to change membership treatments on offer.