Winter is a time to replenish and renew – we eat richer and more nourishing foods, sleep in later and take things a little slower. That means great things for the state of your skin, and now is the time to tackle those skin issues that seem to plague you year after year and really get on top of your most important asset.
Winter means less time in the sun for most people. Not only is the weather not conducive to staying outside for hours at a time (hello, Rainy Perth), but the sun is literally less harsh than it is in summer. That means less incidental damage to your skin, which gives us greater options for skin treatments that will really make a difference in the quality and appearance of your skin.
Treatments like chemical peels, IPL, skin needling and microdermabrasion all cause some changes to the skin – deliberately. By working on the skin surface and deeper dermally we force it to send more blood, lymph flow and healing power to the skin. Particularly with skin needling, growth factors are triggered, which are responsible for supporting the repair of damaged skin, making components that provide firmness and elasticity to the skin while helping to maintain the skin's protective functions. Increasing cellular renewal is essential to maintain a healthy luminous looking skin and when fibroblasts are triggered through skin needling treatments, your skin activates these cells – building new collagen (which many of us older folk haven't done for a long time), resulting in a more luminous glow, plumped skin, reduced lines and smoother overall appearance. These are the treatments of today and widely popular by those who have them because results speak for themselves.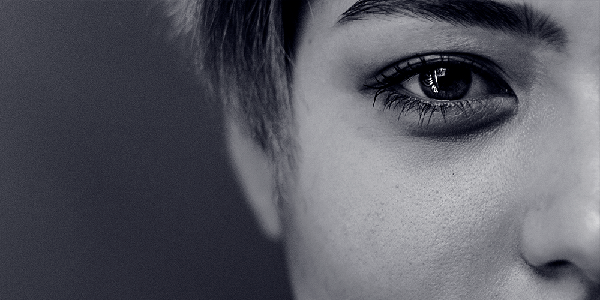 Micropunctures are created using microneedles which produce a controlled skin injury without actually damaging the epidermis. These microinjuries lead to minimal superficial bleeding and set up a wound healing cascade with release of various growth factors such as platelet derived growth factor (PGF), transforming growth factor alpha and beta (TGF-α and TGF-β), connective tissue activating protein, connective tissue growth factor, and fibroblast growth factor (FGF). The needles also breakdown the old hardened scar strands and allow it to revascularize. Neovascularization and neocollagenesis is initiated by migration and proliferation of fibroblasts and laying down of intercellular matrix. A fibronectin matrix forms after 5 days of injury that determines the deposition of collagen resulting in skin tightening persisting for 5–7 years in the form of collagen III… Histological examination of the skin treated with 4 microneedling sessions 1 month apart shows upto 400% increase in collagen and elastin deposition at 6 months postoperatively, with a thickened stratum spinosum and normal rete ridges at 1 year postoperatively.Collagen fibre bundles appear to have a normal lattice pattern rather than parallel bundles as in scar tissue.
– "Microneedling: Advances and widening horizons" Aashim Singh and Savita Yadav"
However, your skin will go through some changes depending on its health and the skin goals we are working towards, so the process varies skin to skin and sometimes, with these changes, the new skin forming and moving to the surface whilst the dead skin is being eradicated means you can very easily get sunburnt in summer. That's why we really don't suggest having your most heavy skin resurfacing procedures done during the summer months – if you cannot ensure you can stay completely out of the sun, we don't want to damage your beautiful new skin.
This makes winter the perfect time to tackle heavy treatments that will allow you to see significant results. By taking the time to plan your skin program or treatments during Winter you have the time for your skin to recover, giving you beautiful, luminous, clear skin that is ready to face the sun and UV rays come September. This is also true for IPL treatments if you're keen to ditch the razor this summer. For those customers getting IPL for Hair Removal, not only do you protect the surface of the skin as you cover up more in winter, but it is easier to see how reduced your hair is as it grows back between 4-6 weekly IPL treatments without having to stay away from the beach or outside activities as you do when doing IPL in summer. Did you know that you can generally reduce most of your hair in your first 3 treatments? So if you get onto IPL for Hair Removal now you'll be legs and bikini ready for summer!  Read more on IPL here.
Whether you're getting IPL for Pigmentation, Vascular treatments or Hair removal, we encourage you to get your IPL treatments done this winter so that you have beautiful, smooth and the healthiest blemish free skin possible come summer.
This winter, treat yourself to beautiful skin with Museo. Our Skin Clinic treatments have a little something for everyone, no matter whether you haven't yet started on your journey to beautiful skin or really want to ramp it up this winter. With a mix of microdermabrasion, dermal peels and micro-needling treatments on offer, now is the time to invest in your skin and save with an ongoing course of treatments, designed to give you the skin you want.
Check out our Seasonal Offers here or Treat yourself to our 5 Senses Awakening Spa Ritual here.